Wicked® Tropical Mango Lubricant
$ 12.49 – $ 17.89 (CAD)
Going All Mango!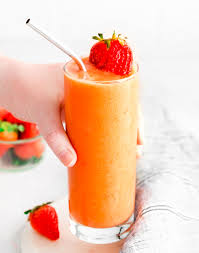 Description
Wicked® Tropical Mango Lubricant

Alone With Your Favorite Toy…… or With a Friend
Wicked® Tropical Mango Lubricant is  a zero calorie oral sex enhancer that tastes incredibly true to its flavor, the perfect sensual combination of an elegant lubricant and a flavor sensation. Try this highly arousing lube with a partner or alone.
This Mango Flavored Lube has a unique flavor satisfies your sweet tooth and your intimate desires all in one amazing pleasure product, a tasty treat that leaves you wanting more.  Even tastier than it sounds, light and silky Mango Flavored water-based  formula is sweetened with Stevia and is completely lickable, so apply and certainly don't be shy!
Wicked promises no lingering aftertaste with any of their flavored lubes, along with a long-lasting, moisturizing glide derived from 100% plant-based glycerin that is compatible with latex and most skin types. Contained in a discreetly cosmetic transparent bottle, it has a convenient pump with a locking pop cap so you definitely do not have to worry about spills and leaks in the nightstand. Available in 2 oz and an economical 4 oz size or if you just plan for a marathon session of sweet lovemaking.
Light & silky,  water-based lubricant formulas from Wicked Sensual Care present the perfect sensual combination of an elegant lubricant and a flavor sensation. Never sticky and without an aftertaste, Wicked Tropical Mango Lubricant is gentle for all skin types and safe for use with all toys.
Never Sticky
No aftertaste
Fragrance Free
Paraben Free
Enhanced with olive leaf exxtract
Safe For All Toys
Long Lasting Vegan – No Animal By-products or testing
After use, carefully wash the toy and your body parts with mild soap and water or try a Wicked Toy Cleaner like Wicked Sensual Antibacterial Toy Cleaner, or any other quality Toy Cleaner for even quicker cleanup.
To Use: Apply to area(s) where lubrication and sensation is desired. Rinses away easily with water.
According to Wicked's  Lube 101–Tips For Women-Increasing Sexual satisfaction,a 2010 study conducted by researchers at Indiana University's Center for Sexual Health Promotion actually linked the use of lubricant to higher levels of sexual satisfaction and pleasure in women.
What Is "Happy Hour"?
Happy Hour is the time of day when you just want to let go of the stresses of the workplace. We decided to take a cue from our favorite watering holes, and introduce some SPECIALS to celebrate the day.
This means that,if you place an order for Wicked Mango Lubricant from 5PM-7PM (Pacific Time), you can get EXTRA lubricants and even condoms FREE with your order. Eastern Time (8-10 PM) Central Time (7-9 pm
Pink Lemonade-Also Available in 4 oz size
Pomegranite-Also Available in 4 oz size
NO Flavor?
Try Wicked Aqua Sensitive Lubricant
OR Wicked Aqua Fragrance Free Lubricant
To Use: Apply to area(s) where lubrication & Flavor Sensation is desired. Cleans away easily with water.
Cautions: If irritation or discomfort occurs, discontinue use and consult a physician. This product is not intended for use as a contraceptive. Avoid contact with eyes. Keep out of reach of children.
Ingredients: Water, Glycerin, Cellulose Gum, Stevia Rebaudiana Extract, Olea Europaea (Olive) Leaf Extract, Hydroxyethylcellulose, Tetrasodium EDTA, Citric Acid, Sodium Benzoate, Potassium Sorbate, Flavor
Size:
2.0 fl.oz./60 ml
4 oz/120ml
CRAVINGS FOR TROPICAL MANGO?
If you have the yearning to go "Full-out-Mango", here are some other products which will complete your tropical bedroom collection:
Kama Sutra Kissable Mango Body Oil.
Kama Sutra Ignite Massage Candle-Tropical Mango
Kama Sutra  Kissable Honeydust- Tropical Mango. Available in 1 oz and 6 oz.
Shunga-Toko Melon-Mango Lubricant: Peach-like and juicy!
Sexual Activities Do Not Stop in a Pandemic
Plan a Staycation and Shop From Home!